Technical Infrastructure
Decideware applications are accessed in the "Software-as-a-Service" model, across the Internet using a web browser, with no additional software required. The delivery platform has been through rigorous security due diligence and e-risk assessments both at a software and hosting level. Of course, we invite our clients to conduct their own audits.
Decideware applications are written using a 3-tier architecture with separate user interface, business rule and data access domains. We develop and deploy on a Microsoft platform, using only industry standard languages and technology such as HTML, JavaScript, Server based Java and SQL.
Hosting Environment
Our hosting partner, ac3, is a leading supplier of information technology and managed services that provides solutions to the public and private sector. ac3 is known as the "little Switzerland' of cloud computing where it provides a trusted environment for transactions and content. ac3 maintains high governance, compliance and auditing standards and is compliant and certified in Information Security Management according to ISO27001:2013.
Security
Decideware, the world's leading provider of agency management solutions for major advertisers, is pleased to announce its successful achievement of the International Organization for Standardization's respected ISO 27001:2013 Information Security Management System certification.
This standard formalizes the requirements of an ISMS - a systematic approach to keep sensitive information and assets secure within organisations. It includes the application of a risk management framework to people, processes and IT systems.
Additionally, and alongside ISO 27001 certification Decideware has also achieved ISO 27017:2015 Cloud Security Management System certification, a code of practice for information security controls for cloud services.
To achieve these certifications, a company must show it has a systematic and ongoing approach to managing sensitive company and customer information. As such, ISO 27001 certification is a dynamic process, requiring at least annual audits and periodic renewal of the certification.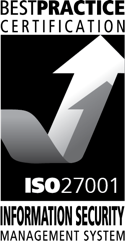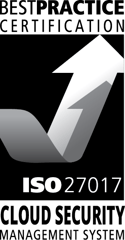 For further information, please contact:
Arnold van den Bovenkamp – Chief Information Officer
+61 2 9959 0600
Saaim Khan - Chief Security Officer
+61 2 9959 0600
Facilities
Managed Hosting Services are provided at ac3's state of the art secure computer facilities located in Silverwater, Australia incorporating a highly-secure server environment with multi-redundant services providing 24 x 7 x 365 coverage. Decideware's scalable servers are configured with full fail-over redundancy and utilize load-balancing technology for greater capacity and higher levels of resilience.
Privacy
Decideware Development Pty Ltd respects your privacy and is committed to protecting the personal information that you share with us. Generally, you can browse through our website without giving us any information about yourself. When we do need your personal information to provide services that you request or when you choose to provide us with your personal information, this policy describes how we collect and use your personal information.